Quality policy
Mr. Paul Garcia as Chairman of the Board of LEREM and Mr. Franck Flecheux as Director of LEREM are commiting to provide the means to enforce and improve the 2022 quality policy :
Listening to customer needs
To better understand the explicit or implicit needs and expectations of interested parties. The quality, reliability, precision and speed of the Laboratory's tests are essential elements of its brand image and reputation.
Keeping qualified staff and resources
The laboratory is made up of qualified staff and control, measurement and test equipment to meet its challenges. The laboratory also has a Quality System which has been assessed and deemed to comply with the requirements of the ISO 9001 version 2015 standard, in its field of application.
Comply with regulatory requirements
The laboratory must prevent the risks of incidents related to packaging safety through actions and relevant communications.
Sustainable waste management
Even though the laboratory generates little waste we are aware that all efforts to limit the environmental impact are important. The laboratory is committed to maintaining an approach aimed at organizing the sorting of waste and managing its evacuation to appropriate recycling or treatment channels.
Our main missions
Ensure the compliance of packaging intended for the transport of dangerous goods with a view to the issuance of approval certificates for packaging, in compliance with the regulations in force

Carry out tests for aerosol manufacturers/fillers (flammability, pressure resistance, etc.) necessary to comply with aerosol regulations and the safety of all

Represent the profession and defend its interests with public authorities and agencies and other professional organizations in France and Europe

Provide independent expertise to any applicant for any problem or technical question raised during inter-professional or legal disputes

Develop the commercial activity and improve the financial result
Our objectives
Improve the satisfaction of our customers by analyzing feedback from satisfaction questionnaires and internal quality indicators, while maintaining the same high level of requirements as in recent years

Ensure the safety of laboratory members at work

Establish a project for the evolution of the laboratory's economic model

Set up the PHÉNIX research project, which is part of the OLIGO research project

Establish a new agreement between LEREM and SNFBM
Mr. Jean Baptiste MATHIEU is responsible for monitoring the quality system of the laboratory.
Mr. Jean Baptiste MATHIEU will also be in charge of leading and coordinating the procedures of progress.
Quality represents a commitment for each member of the laboratory. The development of quality policies, communication, risk analysis as well as the respect of the fixed objectives constitute a priority for all.
The Chairman of the LEREM Board,
Mr. Paul GARCIA

The Director of the LEREM Laboratory,
Mr Franck FLECHEUX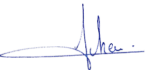 The Technical and Quality manager,
Mr. Jean Baptiste MATHIEU

The Laboratory Technician and Secretary,
Ms Corinne GUYOT