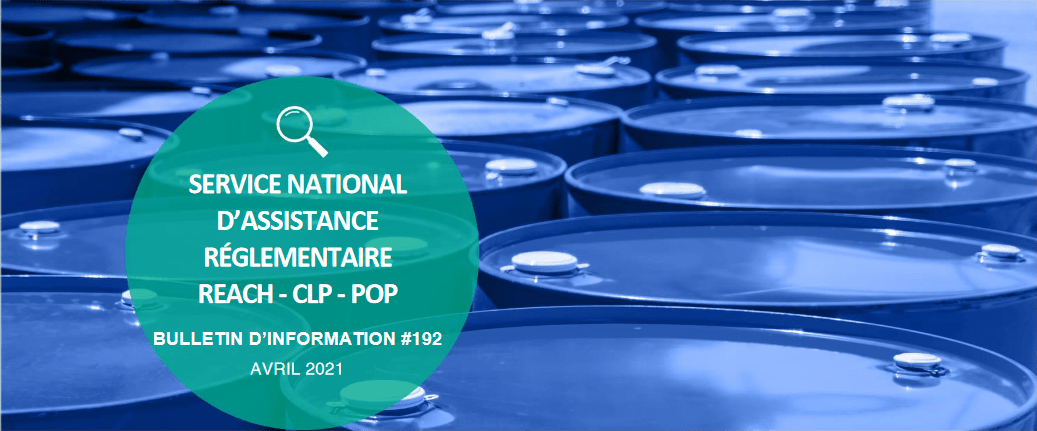 In collaboration with the French Aerosol Committee, here is a summary of the points addressed by the french national regulatory assistance service. The new REACH and CLP informations are available in detail in a newsletter available for download at the end of this article.
New REACH informations
---
Restrictions
RAC and SEAC advice: Restriction of lead in buckshot, shooting bullets and fishing tackle

Call for contribution on 1,4-dioxane
SVHC Futures
Evaluation
CoRAP: 58 substances for 2021-2023

Registrants: get ready to comment on the draft decisions about substance assessment (CoRAP 2020)
Registration
PBT substances and applicable methods of analysis
SCIP database
Available webinar materials 
New CLP informations
---
Harmonized classification and labeling
Ongoing public consultations

RAC Opinion
Poison control center declarations
Update of the guide Annnex VIII
ECHA
---
Integrated regulatory strategy
"Mapping of the chemical universe" progress
POP
---
Public consultation: Pentachlorophenol
AGENDA
---
The new REACH and CLP informations are available in the attached document.